6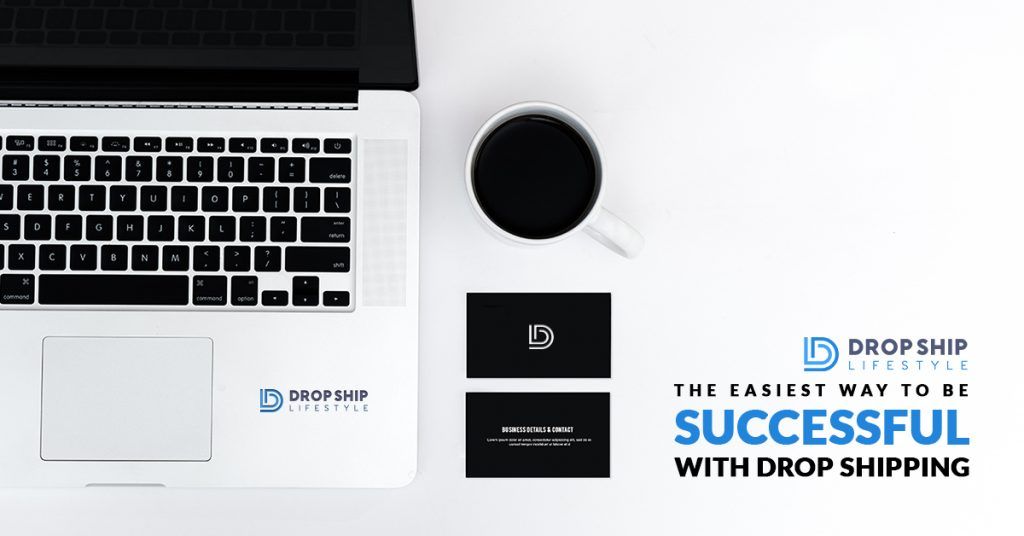 The Easiest Way To Be Successful With Drop Shipping
Simplicity.
That is the one word that we are focusing on in 2018. Really, it's the one word that every single thing we do in our businesses should revolve around.
During my entire career, which spans over 12 years of building online businesses, I've noticed one thing. It's that all of us entrepreneurs are constantly becoming obsessed with whatever the newest trend is.
Whenever I hear about the newest thing that's working for someone, even I want to try it for myself right away. Especially when I see new companies trying different strategies, I think, "Oh I need to try that right away!"
Overall, I guess trying everything has worked out for the best, because I've figured out all these things that work. But also, I've spent a lot of time on things that weren't really necessary and they were more the result of my entrepreneurial ADHD-like spirit kicking in.
So again, a lot of time has been spent on things that we didn't have to do. And when I say we, I mean myself, I mean the entire Drop Ship Lifestyle team, our virtual assistants, pretty much everyone involved.
Less Distraction, More Focusing on What Works
In a recent team meeting I had with everyone that works on Drop Ship Lifestyle projects, we discussed figuring out a better way to tackle the year ahead of us. And the word that kept popping up was "simplicity".
By the end of the meeting, we had decided that for having a successful 2018, our word would be "simplicity". Which, for us, means that we know exactly what we want to get done, we know when we want it to be done by, and we know there's no room to start adding other things in.
We're keeping things simple this year. What that means is when a video comes out with another new technique, we don't have to try it.
When I go to a conference and have a conversation with someone and they tell me how well Strategy X, Y, and Z is working for them, I'm not going to come back and be like, "Hey guys, guess what we're doing tomorrow!"
Personally, my reasoning is that if my team and I focus on what we know works (and after 12 years, we know what works) then we'll get better results because there are no distractions. We've mapped out the year on our marketing calendars and we know exactly what we need to focus on for the bigger picture in 2018.
"When you focus on what you know works, you'll get better results because there are no distractions."
Click To Tweet
Now why does this matter to you? Well, I want you to do the same thing.
Obviously, my whole goal here, the whole reason Drop Ship Lifestyle is a company, is because I want to pass on my experience and help you find success of your own.
Finding 6-Figure Success
In a recent Drop Ship Weekly video, I shared the one thing that we're doing with our 6-Figure Coaching Program students, and hopefully you can implement this into your own business as well. This strategy can serve as a framework for how to be successful in 2018.
Our 6-Figure Coaching Program is designed to get members of our drop shipping community to $100,000 or more in monthly gross revenue. What that looks like for most people is scaling up to crossing a million dollars in total sales. A lot of the members who join this program aren't making six figures a month yet, but are very close.
The below spreadsheet is an example of what a million dollars in revenue can look like. We plan for everyone in our 6-Figure Coaching Program to spend about a $100,000 in advertising costs to get to that million dollar mark. (And this doesn't all get spent at once. It takes time!)
The goal here is for everyone to basically net about 20% of gross. That means if they do $1 million in sales, with $200,000 in net (total) profit at the end of 2018. Again, this is a journey I am taking our 6-Figure Coaching students on. It's something I hope you can implement in your own drop shipping business.
In January, we started implementing email marketing and setting up email systems. In my 6-Figure Coaching Program, I'm sharing the same strategies I use to give them easy wins. When you turn on our email campaigns, you should start making 20-40% more revenue right away!
And if for sure reason, you don't have the money to spend on email marketing, know it's very, very affordable right now. Plus, it's one of the best things to spend money on, because once you have automated email sequences setup, they will continue to run and make you money.
Setting up our email marketing systems is a very simple thing to focus on first. And all it takes is two months to get everything setup for the year.
Now, in March we are starting to work together on this $1 million target by focusing on creating Facebook Ads for drop shipping stores. Then, in May, we'll be diving really deep into search text ads, which means that by the time summer starts rolling around, everyone is going to be at a high level and doing $100K+ in monthly sales.
Once you start making $100k+ a month in sales, it's time to hire a business manager. Doing so will help you set back and focus on the bigger strategies that will scale your business to new levels.
July through September, right before the holiday shopping season kicks in, we focus on creating our own 'private label' brands that are sold in our drop shipping stores.
Make a Plan to be Successful, and Stay Focused
So again, why am I sharing this with you? If you're probably (hopefully) thinking, "Cool. This next year I don't want to do $40,000 in sales anymore. I want it to be over a $100,000 in sales every month."
If that's your goal and you don't have a plan to get there, what you're going to do is the opposite of 'simplicity'. Which usually ends up being a huge waste of time.
You're going to be reading blog posts, listening to eCommerce podcasts, and come across YouTube videos on drop shipping. You're going to get some emails and attend some webinars. All along the way picking up little techniques to try for a few weeks.
And they are going to work, or they're not.
Either way, you're going to hear something else and want to try that instead. And by the end of the year, there is going to be like 20 or 30 different techniques and tips that you tried to piece together into one strategy.
Of course, maybe one or two of them will stick. Though most of them are going to be a waste of your time. That's because you don't have an actual system to follow.
Remember, Simplicity is the Easiest Way to Be Successful!
So again, simplicity is what we are focusing on in our businesses. We feel strongly that it's the easiest way to be successful in 2018. I know it's not only going to lead to better results, but less stress on the entire team and on the entire organization.
And the same thing goes for you! If you want to have this year feel easy but still be successful, focus on simplicity with a plan in place.
If you're in this situation now, and want to get your drop shipping store to the $1 million mark in revenue with $200,000 net profit, I would recommend going through a 6-Figure Coaching Program. While this program is very affordable and has a high return on investment, it might not be something you can afford right now. That's why I wanted to share some insight from inside the 6-Figure Coaching Program.
Just know that the things above, email marketing, Facebook ads, search text ads, hiring a business manager, and private labeling, are things you can definitely do yourself. It will take longer on your own, but it's a great plan and it's simple.
What are you focusing on to be successful in 2018? Let's keep up the conversation and share with me in the comments!
This topic was also covered in a previously recorded video on my YouTube channel.