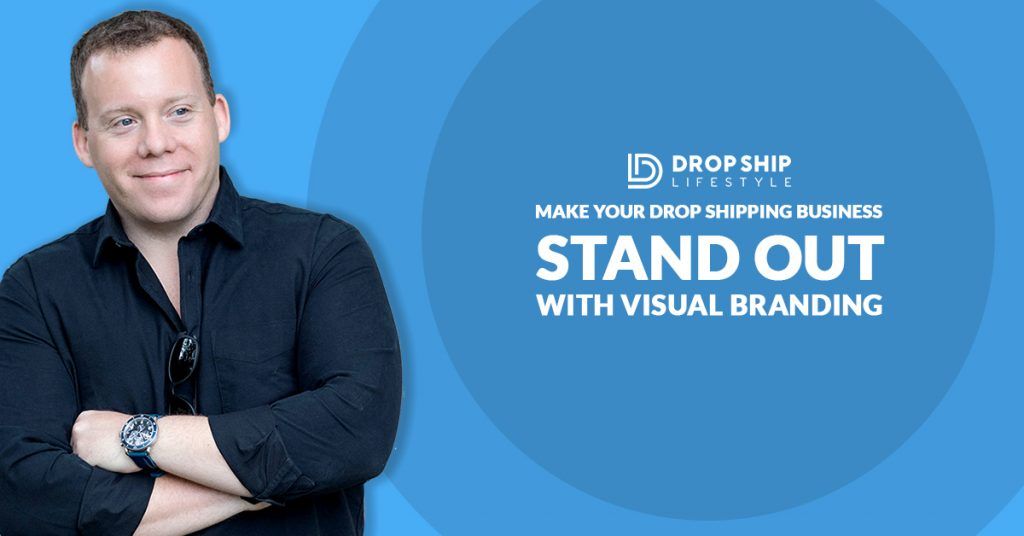 Make Your Drop Shipping Business Stand Out With Visual Branding
Visual branding is an easy and effective way to make products stand out from the crowded marketplace. Creating a brand-specific look is easier than you think. Today we'll walk through the pieces that going into creating a brand style for your business.
There are a wide range of tools that'll help you create impactful images. Today we'll be using Stencil to give examples of how to generate great images.
How Visual Branding Can Help Your Drop Shipping Business Stand Out
First, think about a branding style that fits the product and audience. Branding style is your 'complete look'. This includes fonts, logo, colors, icons, and more. Once you have that in place, creating consistent images is simple.
Color
You may have heard there is a psychology behind the use of colors. Some colors can inspire and make people feel comfortable. While other colors can create anger or make people feel uncomfortable.
Blue is a popular color used by big brands such as Facebook, Twitter, Skype, and more. Why do you think that it is? It's because blue is the color of trust, strength, and dependability. Some colors and specific shades can create a negative effect on your social media images. Be cautious on selecting your colors. You can find the color emotion guide on the Stencil blog for the details.
You can use color in different ways to enhance your images. You can create a border in your brand color or use shapes or logo.
Maybe just a bit of color is all you need. Simply using color for text for the website URL could be enough to be used as branding.
All of these examples can be a signature look if it's used consistently. That will be the key in getting the images noticed in social media streams!
Fonts
You'll need to consider the type of font chosen to place on your image based on the product you're selling. Whether it's a custom or standard font, there's a font that will fit the tone of the product.
No matter the product, the font has to be easy to read. Choose a font that looks professional for a professional or office product. If it's a children's toy, you can have a bit more fun with text but it's important to make it clearly legible.
Icons
Icons can be fun and they can be used for Call-To-Action (CTA) buttons to direct potential customers to your desired actions.
Here's an example:
Adding a shape to the image along with text can create an offer that will entice people to follow through.
These branding tips used in a consistent manner will surely attract customers to your products. Images are everything in social media and adding these few details will make them stand out.
Quotes
Adding quotes to the mix of social media is a great strategy. People may like your products but seeing products over and over in the social media feed can get boring and spammy. So why not break up the monotony and add quotes that can inspire and build relationships with your target audience.
Depending on the type of product you're selling, you can search for niche-related quotes. For example, if you're selling laptops then you can search for success or entrepreneurial quotes.
Templates Will Make Your Life So Much Easier
The secret to making social media images fast is to use templates. Let's say you have 50 products to create images for. You already have your branding style where you know what colors, fonts, and icons to use. When you have a favorite image, know that you can save it as a template. Like most leading image creation software Stencil allow's for you to save templates.
Are you ready to make your drop shipping business and products stand out?
Let's recap on some important points to make your business stand out from the crowded market.
Branding style - have a unique style with color, shapes, and icons.
Be consistent - keep your style consistent with each blog post image, quote image, and product image
Fonts should be appropriate to the type of product your selling
Take advantage of icons for call to action buttons
Mix quote images into your social media strategy
Create for fast and easy graphic creation
To help you upgrade your visual branding game, Stencil wanted to pass on a deal to DSL members. Get 1 month free plus 40% off a yearly subscription for both the Pro or Unlimited plans.
Use code DSL40 when you sign up to Stencil.