3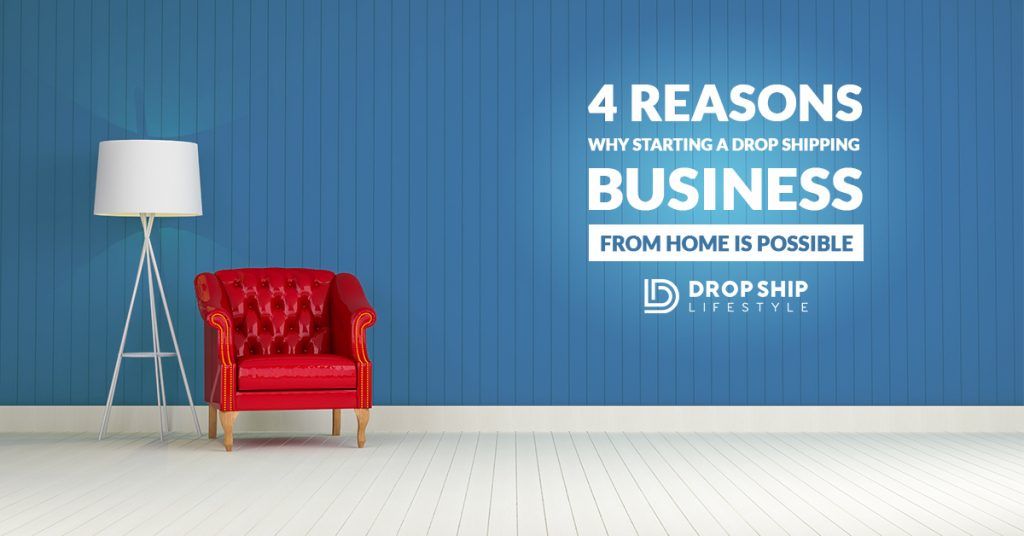 4 Reasons Why Starting a Dropshipping Business From Home is Possible
Have you ever had thoughts like,
"How can I start a dropshipping business from home? I work a 9-5 and know nothing about eCommerce,"
or "I don't want to take out a loan and risk losing lots of money."
Those are perfectly valid concerns, especially with the amount of scams and multi-level marketing schemes out there these days.
Dropshipping is a model where you don't have to worry about any of that. Starting a dropshipping from home is inexpensive, flexible, very easy to build. With Drop Ship Lifestyle, that all comes with a supportive community, happy to help and share what they've learned.
Flexibility
Dropshipping is a great business to start from home. It's super flexible and can be successful while still in school or working a 9-5. Most of our members spent a few nights getting their store set up, others spend a few weeks or months.
Life gets in the way sometimes, but with the dropshipping model you're granted flexibility to do it at your own pace. It's not uncommon to hear stories one day from a member that was able to build their store and make the first sale in under five days. Then the next day, we'll hear stories from those that would stop-and-go. It might have taken them several months to build their dropshipping store before they went live and started making tons of profits.
With the dropshipping model, you can be successful either way: taking your time and knocking it out in a weekend or putting it on the backburner, building it little-by-little. The most important factor in building a successful dropshipping from home is your mindset and the quality of effort you put in.
For our Drop Ship student, Leigh, creating a lifestyle business meant pursuing his passion for acting and still have money to pay the bills:
"I decided that I would not loose my love for acting because I grew bitter in an industry that didn't 'fulfill me'. I decided that I'd CREATE MY OWN financial fulfillment. Then I'd spend my time LOVING acting regardless of whether it paid the bills or not."
Inexpensive
Dropshipping is one of the rare business models that doesn't require a large investment or a huge sum of cash upfront. With dropshipping, you won't have to pay for space to store the inventory, you don't have to pay any upfront costs to the manufacturer. The only costs to starting a dropshipping business from home is running paid traffic and your monthly Shopify store.
For paid traffic, Google Adwords gives you $100 in ad dollars when you first sign up. Hosting your store with Shopify costs about $25 a month, ​and comes with a 14-day free trial​!
So $25 to start building your lifestyle business from home. That's how small the investment is to build something that will change your life.
Easy to Start
So far, you've seen how starting a dropshipping business from home doesn't require a huge monetary investment, but what about learning and investing in education? Well, dropshipping doesn't require much of that either.
You don't need a background or experience in a specific industry to run a successful dropshipping store. You wouldn't believe what some of our most successful students were doing before they were making five, six figures through their store! But when you have the right teacher teaching you the right way how it's done, success is a given.
A lot is learned along the way, with valuable resources and advice available to you through the Drop Ship Lifestyle community. Failure might be part of the process with your first store, but you have a whole community encouraging you to never give up.
Once you've done the process of building a dropshipping business from home once, it becomes quicker and easier. Most of our students have used their failures as a learning experience and came back with a second (or third!) store more successful than ever imagined.
Take this advice from one our successful students, Zhipan:
"You have to do everything with a purpose. Think hard
and keep asking, 'Why is this not working and how you gonna to make this work?' Keep asking questions like, 'What did you try last week and what you will do next week?'"
Supportive Community
Building a dropshipping business from home gets so much easier when you have a community of other dropshippers and digital nomads eager to pay-it-forward and share some of their advice. Our community also has an impressive line-up of coaches and mentors ready to help you on a more personal level, should you need it.
One of our dropshipping st​​udents, Anastasia, said it best when she told us, "​This course is not just about dropshipping. It's about an awesome group of people that support each other and help you with any questions you have. It's really cool to be a part of such a great community."
The community support is what we see over and over again as a major factor in our students' success. Whether it was the encouragement or the advice, the supportive community of dropshippers are here to help.
Other than not sharing their niches, our members share everything! The big wins and even the painful losses are shared so everyone can learn something. All while members are freely asking questions without worry of being "too beginner."
These four reasons should have you pumped to start a dropshipping business from home! Life is busy, life will always get in the way, but if you don't start now, then when will you start building the lifestyle you dream of?
Maybe you still don't believe us about how it easy it is to start your own successful dropshipping store. Download this free guide that goes over the how to dropship in ​seven, yes only ​seven easy steps!