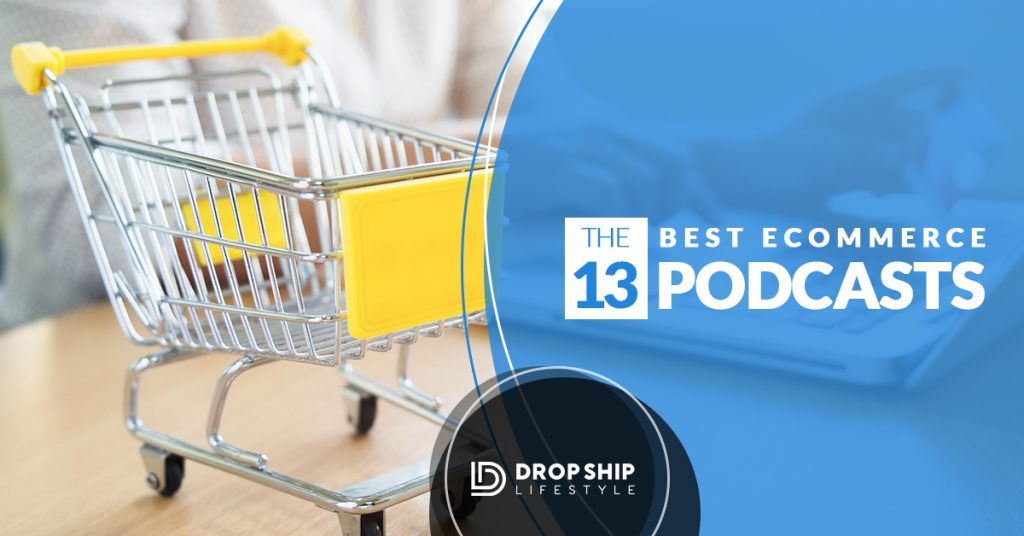 The 13 Best eCommerce Podcasts for Entrepreneurs & Drop Shippers in 2018
Do you listen to podcasts? If you do, you know they can be funny, entertaining, inspirational, and even highly-educational. You also know that there is literally a show for every subject and topic these days.
For a busy entrepreneur though, podcasts can be a valuable source of knowledge and inspiration that can easily be consumed while working on something else. And it's the entrepreneur and eCommerce podcasts that we tune into the most here at Drop Ship Lifestyle.
13 Popular eCommerce Podcasts for Entrepreneurs:
Here is a list of the best podcasts for eCommerce entrepreneurs. Most of these shows center on interviews with successful entrepreneurs or the top eCommerce experts. Plus, each one will provide you with practical tips and strategies to help you pursue your goals of making money with an online business.
Whether it be weekly or even daily, it's important to note that all of these eCommerce podcasts are regularly producing new episodes. Which means there's a bountiful source of fresh insight and inspiration for you in the list below.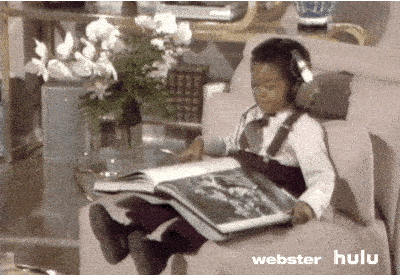 1. Mixergy
With more than 1,500 interviews, Andrew Warner's Mixergy podcast has featured some of the most successful entrepreneurs over the years. There's a new episode daily, but you can easily browse through the interviews based on topic and industry. Recently, Anton was featured on an episode where the two discussed drop shipping and what truly goes on behind the scenes at Drop Ship Lifestyle.
2. The TMBA Podcast
The popular TMBA Podcast is hosted by Dan Andrews and Ian Schoen from Tropical MBA. Every Thursday the duo share the stories of entrepreneurs who are building businesses and  dedicated to those seeking personal and financial freedom through small business ownership. A new episode of TMBA is published every Thursday morning.
3. Side Hustle Nation
Starting your own side hustle business gives you the freedom and opportunity to quit your job and live life how you want. That's why The Side Hustle Nation show is one of our favorite entrepreneur podcasts at Drop Ship Lifestyle. Hosted by Nick Loper, his popular podcast covers all aspects of starting a business and making money, online and offline.
With topics such as passive income ideas, dropshipping (an episode that features our very own Anton!), niche sites, self-publishing, coaching and consulting, freelancing, affiliate marketing, Amazon FBA, and much more, you'll learn how to turn your business idea into a thriving side hustle.
4. Smart Passive Income
Pat Flynn is the host of The Smart Passive Income podcast where he reveals his strategies, income sources, killer marketing tips & tricks. Featuring interviews with successful entrepreneurs and the top thought leaders, you'll learn strategies that will keep you ahead of the curve with your online business. The podcasts are on the shorter side but Pat makes the most out of your time with his unbiased and in-depth discussions. There are new episodes every Wednesday.
5. The Empire Podcast
The Empire Podcast is from our good friends at Empire Flippers, a website where you can safely buy and sell online businesses. In their eCommerce podcast, hosts Justin Cooke and Joe Magnotti discusses buying and selling websites, investing in online assets and businesses, and the successes and failures that come with online entrepreneurship. If you've thought about selling or buying a drop shipping store, their interview with Anton is one not to be missed!
6. Side Hustle School
Hosted by Chris Guillebeau (a New York Times bestselling author of books such as The $100 Startup and The Happiness of Pursuit), this is a daily show for anyone who works a regular job and wants to start earning income through a side project. Each episode of Side Hustle School features a new story of someone who has started their own side hustle—along with what went well, how that person overcame challenges, and what happened as a result.
While podcasts are great to listen to on the go or while working on other projects, Side Hustle School is one of the few podcasts that feature beautifully laid out show notes like seen below. Considering each episode is 9-11 minutes long, the notes add another layer of value to this popular podcast.

7. eCommerce MasterPlan
Chloe Thomas is the host of the UK-based eCommerce MasterPlan podcast. Every week there's a new interview featuring eye-opening insight from an eCommerce entrepreneur. Their business might be a UK mail order retailer, an online only store for Australia, or a brick and clicks business from the USA – but every episode of this eCommerce podcast is filled with tons of tips and inspiration for drop shippers.
8. The Mad Fientist
If one of your goals with drop shipping is to find financial independence, The Mad Fientist podcast will help you reach that goal with powerful strategies from the top personal finance gurus. In this podcast, you can always expect interesting and informative discussions on money, investing, and all things related to early retirement and financial independence. While new episodes are few and far between, usually once a month, it's definitely quality over quantity for this entrepreneur podcast.
9. How I Built This with Guy Raz
Host Guy Raz dives into the incredible stories behind some of the world's best known companies. How I Built This weaves a narrative journey about innovators, entrepreneurs, idealists, and the movements they built. This popular podcast is great for eCommerce entrepreneurs as it takes a head-on look at the products we all know and love and how they came to be.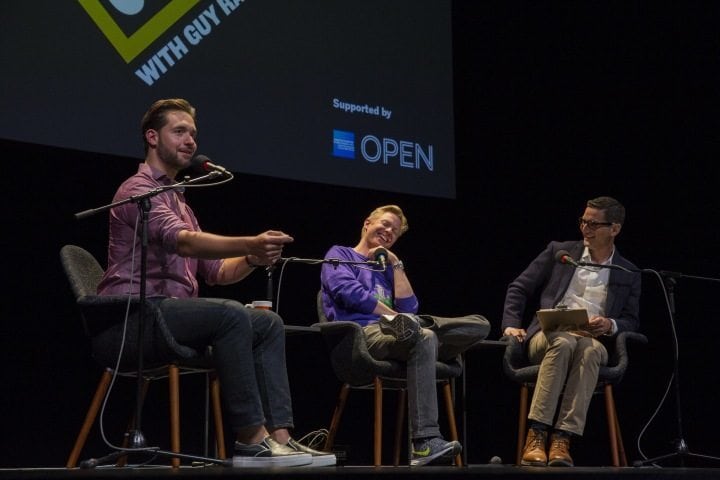 Guy Raz (far right) of the popular NPR podcast, How I Built This, interviewing Reddit co-founders, Source.
10. Perpetual Traffic
Perpetual Traffic is a weekly marketing podcast from Digital Marketer that's hosted by Keith Krance, Ralph Burns (Dominate Web Media), & Molly Pittman (Digital Marketer). This trio of marketing experts share cutting edge strategies on acquiring leads and sales for your online business through the power of paid traffic.
Whether you're a PPC pro or you've yet to create your first Facebook ad, this popular podcast will give you strategies that can be applied today. Along with inspiring, real stories of business owners and how they overcame struggles with digital marketing and online advertising.
11. The Startup Chat
Hosted by serial entrepreneurs, Steli Efti and Hiten Shah (Crazy Egg, KISSMetrics, etc), The Startup Chat podcast has a fun energy that'll fire you up to grow your drop shipping business to new levels. Being busy CEOs of fast-growing companies, the two know the value of your time and pack  a ton of insight and ideas into each 22 minute episode. Tune in for new episodes of their entrepreneur podcast every Tuesday and Friday.
12. Travel Like a Boss
Our good friend, Johnny FD is quite the digital nomad, traveling around the world thanks in part to an income generated through drop shipping. But it's through his Travel Like a Boss podcast that we get to meet some incredible location independent entrepreneurs and hear their journey to living the 4-hour workweek lifestyle.
There's a new episode nearly every week where Johnny sits down and interviews the top experts out there in eCommerce, Amazon FBA, affiliate marketing, and of course drop shipping. Check out the episode with Johnny and Anton discuss the journey to financial freedom with the Drop Ship Lifestyle course.
13. Shopify Masters
Brought to you by Shopify, Shopify Masters podcast is the eCommerce podcast for aspiring entrepreneurs. Each week host Felix Thea shares the knowledge that you need to get inspired to build and grow a profitable eCommerce store. With weekly interviews from eCommerce experts, you'll understand how the top online stores work and gain actionable tips to apply to your dropshipping business.
What's your favorite eCommerce podcast that inspires the entrepreneur in you? Share with us know in the comments.