21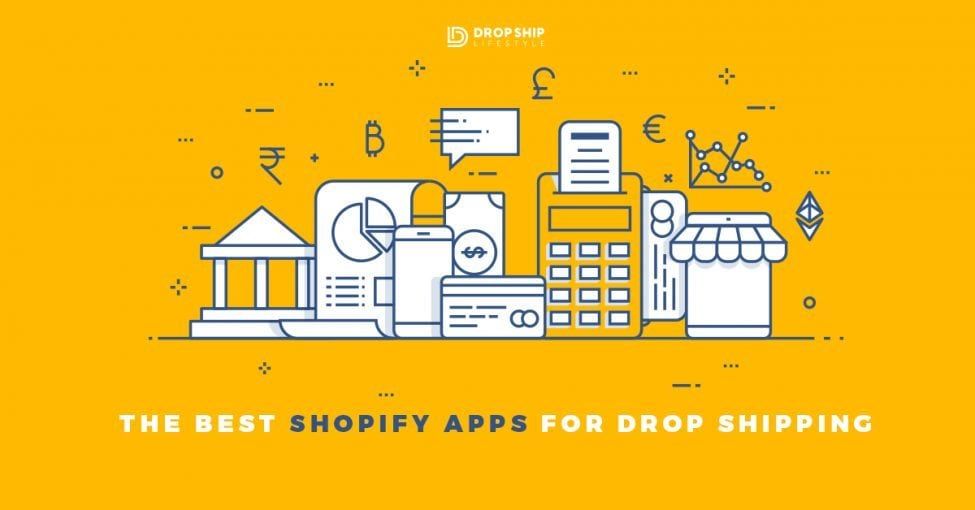 The 16 Best Shopify Apps You Need for Your eCommerce Store
With over 1,200 apps in the Shopify App Store, there are tons of options to take your drop shipping store to the next level.
Tons of options though, can quickly become overwhelming, especially if you're new to drop shipping. But without the right tools, your revenue and online business can't grow. Clearly, with a wide range of Shopify apps, it can be tough to find ones that work best for drop shipping.
That's why, for the first time ever, we're sharing our list of the best Shopify apps. Whether you're just getting started building your online store, or you want to boost sales for your business, here's the list of tools that will help you.
16 of the Best Shopify Apps for Drop Shipping Stores
Below are the 16 best Shopify apps for drop shippers. If you want to make the most money from every visitor and customer, these are the apps you'll want to install in your drop shipping store today.

Automatic Discount is a Shopify app that applies automatic discounts via LINKS, no more worrying about coupon codes. This app allows you to create all sorts of unique discount offers that can automatically be added to your customers' carts. There are both free and PRO plans available, plus a 7-day trial to test out the PRO plan yourself.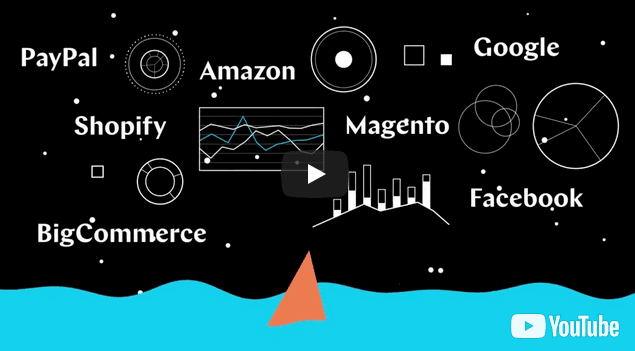 Compass is one of the best free Shopify apps for drop shipping stores. With this app, you can get easy and "actionable analytics" for Shopify. Compass helps you learn about your store's strengths and weaknesses, while identifying actions to drive revenue. The reviews on this app are nearly perfect, and it's one we love to recommend.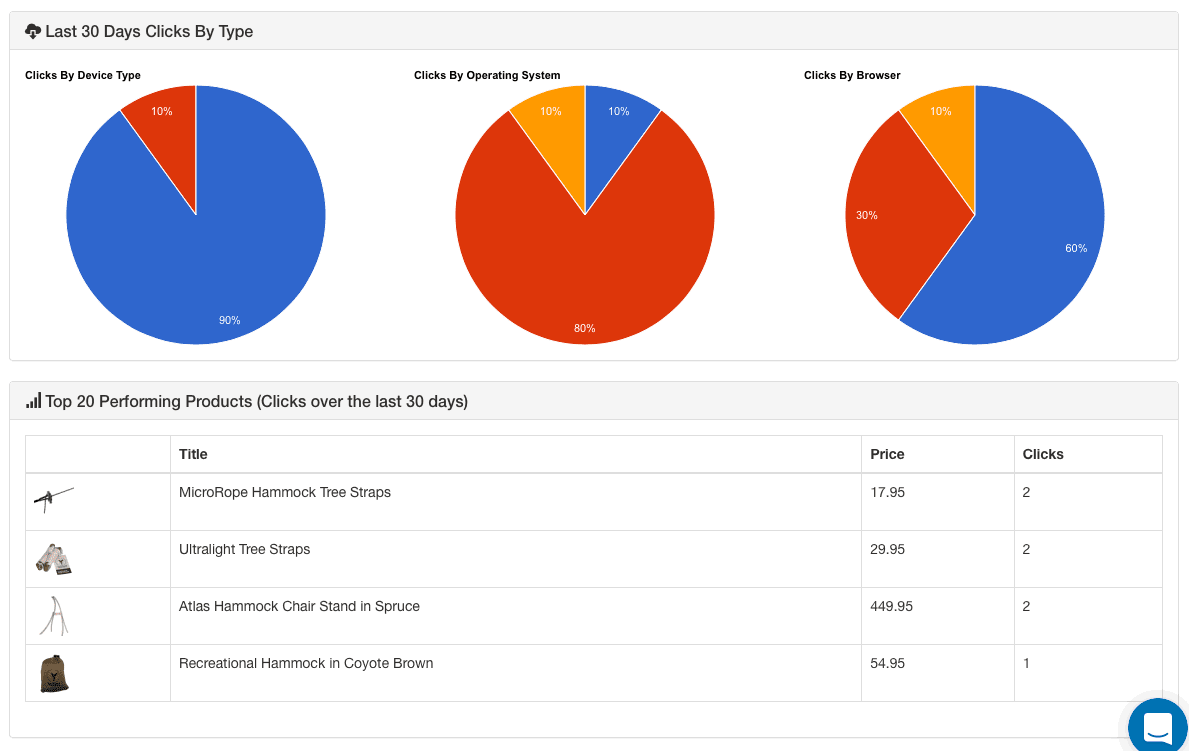 Bing Shopping is a Shopify app that lets you sell your products on the Bing Ad Network. With this free drop shipping app, you'll be able to sell your products on Bing Search, Bing Shopping, Bing Image Search, and Bing Partner Sites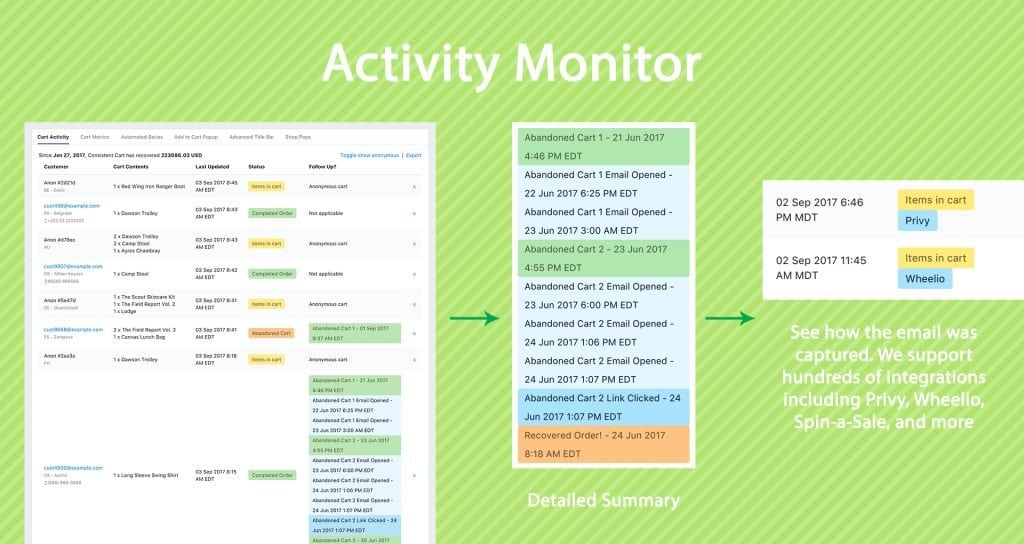 Consistent Cart & Activity Monitor is a Shopify app for eCommerce stores that keeps items in the cart for shoppers, from device to device. This real-time syncing across a shopper's devices allow you to set up plenty of abandoned cart campaigns boosting sales.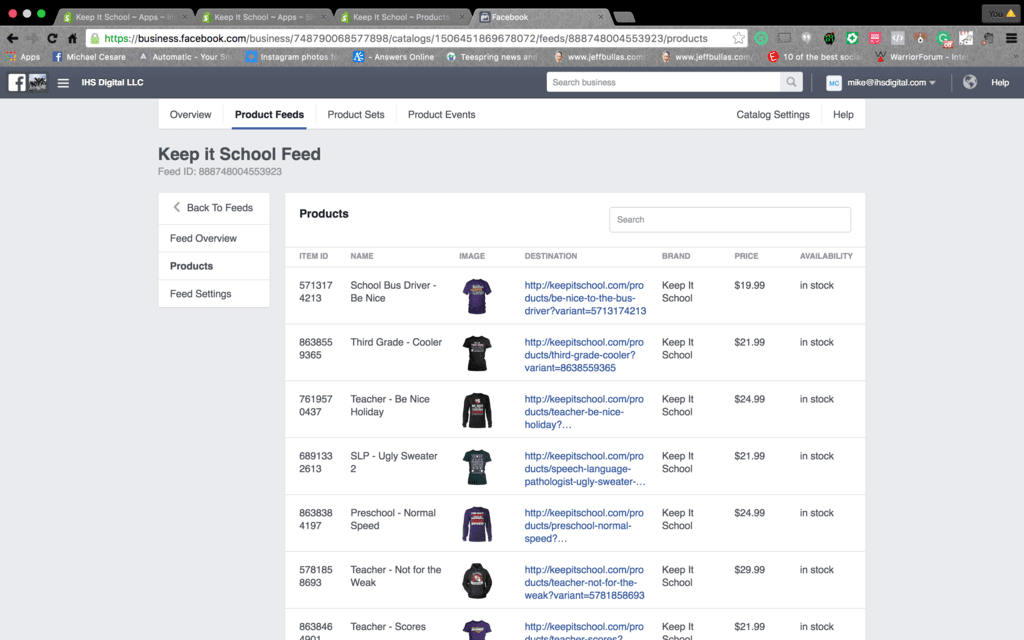 Feedly's Facebook Product Feed Generator is supported by Shopify's FB Pixel integration and helps to dynamically create Facebook ads for all of your drop shipping items. This app comes with 14-day trial, but costs $9.99 a month afterward. Considering this Shopify app, automatically retargets customers on Facebook who didn't buy, it's usually worth the small investment.
Shopify removed their app that pulls your product feed and turned it into a sales channel. By doing this, Shopify kind of ruined the app itself. So far we have found the Google Shopping Feed to be the best replacement. There are free options, and pricing tiers depending on the number of products published in your drop shipping store.
Live Search is a Shopify app that displays live product suggestions while searching in the search box. This app will provide your store and its customers with convenient search suggestions to help them instantly find what they are looking for. This eCommerce app comes with a 5 day trial, and costs a low $3.99/monthly after that.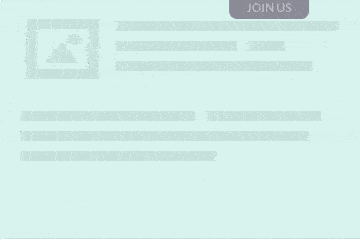 Privy is a Shopify app that we are always recommending; it's free and with 5 stars from 12,370 reviews, so we're not the only ones that love this app for drop shipping! Easily use the app's features to grow your email list with free and customizable pop-ups, exit intents, banners, and bulk coupons. On top of all of that, this free Shopify app will sync up with your existing email marketing tools.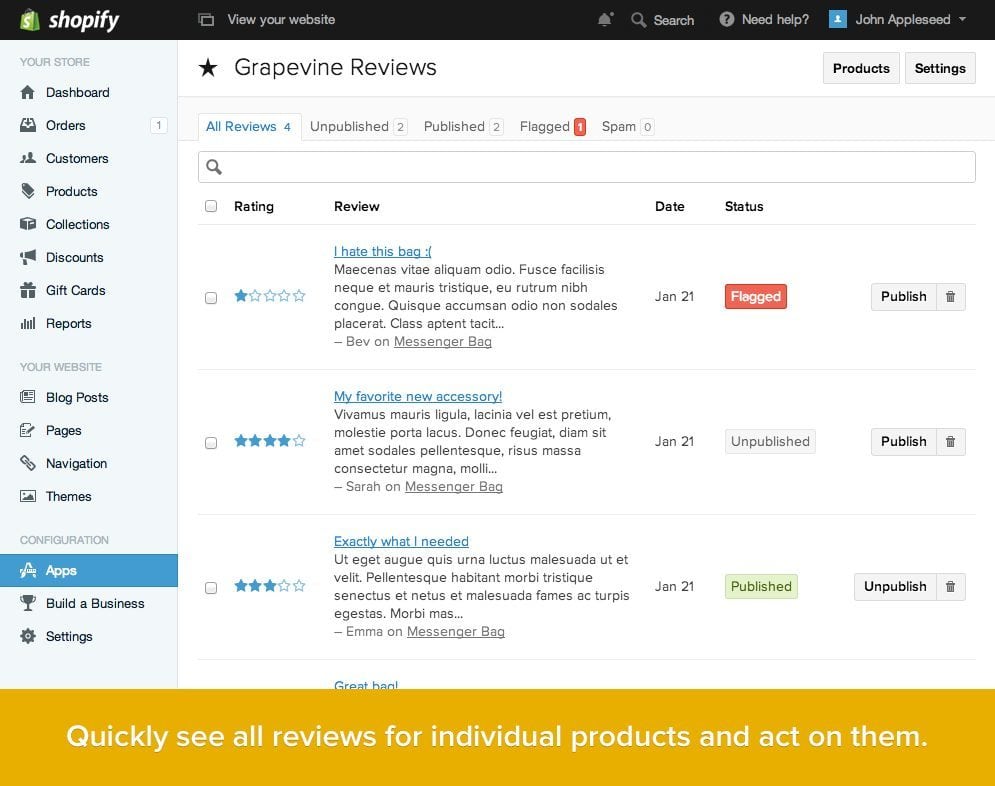 Made by Shopify, this free app is a must for any eCommerce store. With Product Reviews, you can add SEO-friendly product reviews to your drop shipping store to increase organic traffic and boost sales. Additionally, this app provides a way for your customers to engage with your store and encourage sales from new visitors.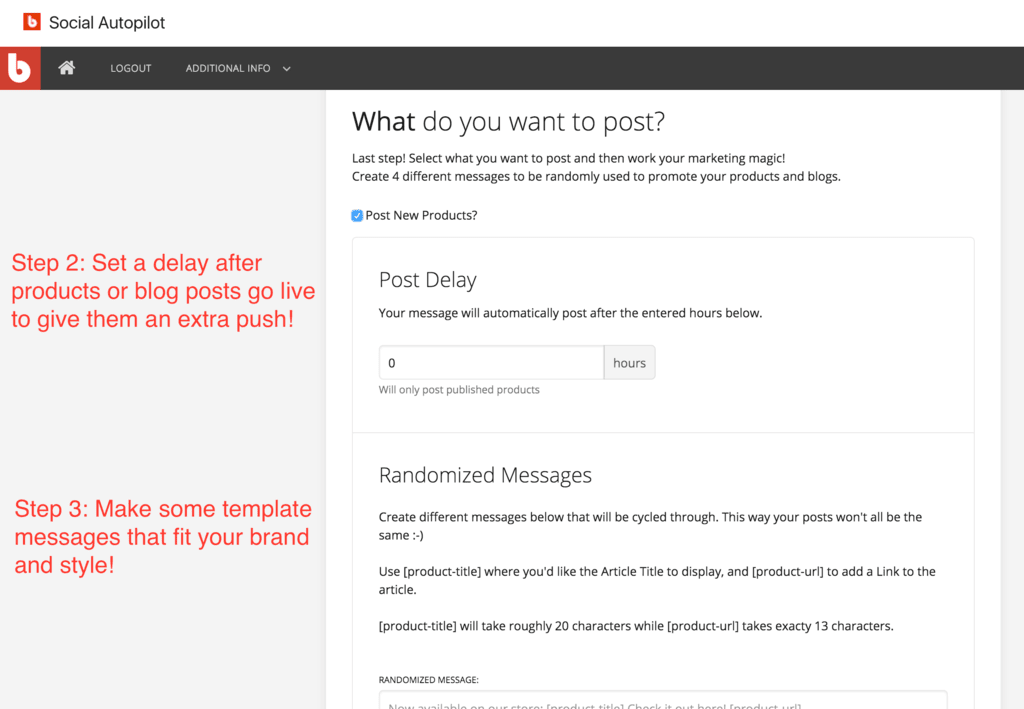 Use Social Autopilot to put your drop shipping store's social media on autopilot. This free Shopify app automatically pins, tweets, or posts customized messages when new products or blogs are added.
This app is a free chat for your website. There's no logging in, signing up, and you'll be able to integrate chat into your drop shipping store in minutes. This is one of those Shopify apps that will easily increase sales with improved communication and a better understanding of your customers' needs.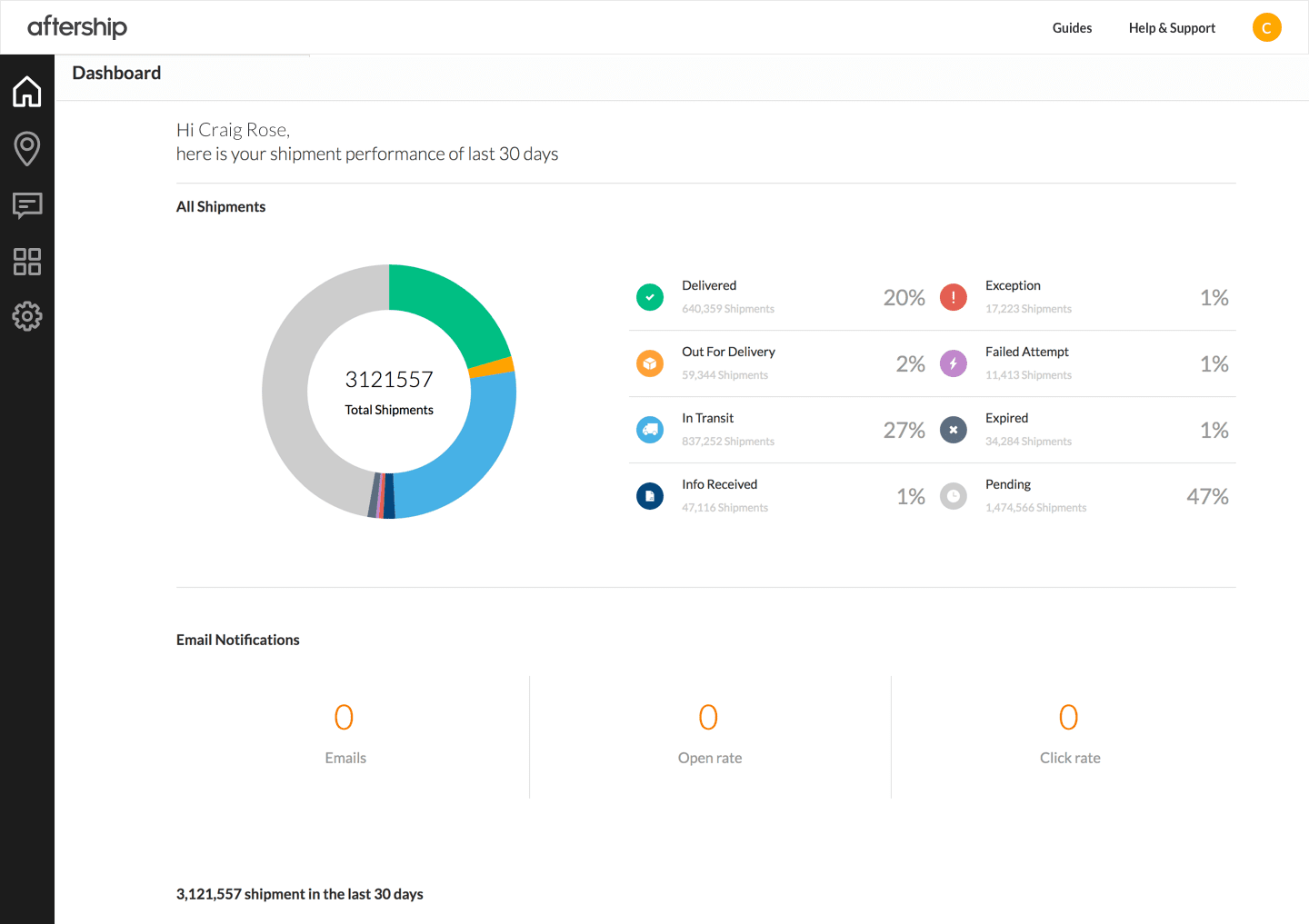 AfterShip is a Shopify app that gives your customers the ability to track their packages with FedEX, UPS, USPS, DHL, and 300+ couriers. Your customers will automatically be sent tracking update emails every step of the package's journey. The best part of this free Shopify app is it will cut back on the number of customer emails you receive about order status, saving you time to focus on more important parts of your drop shipping business.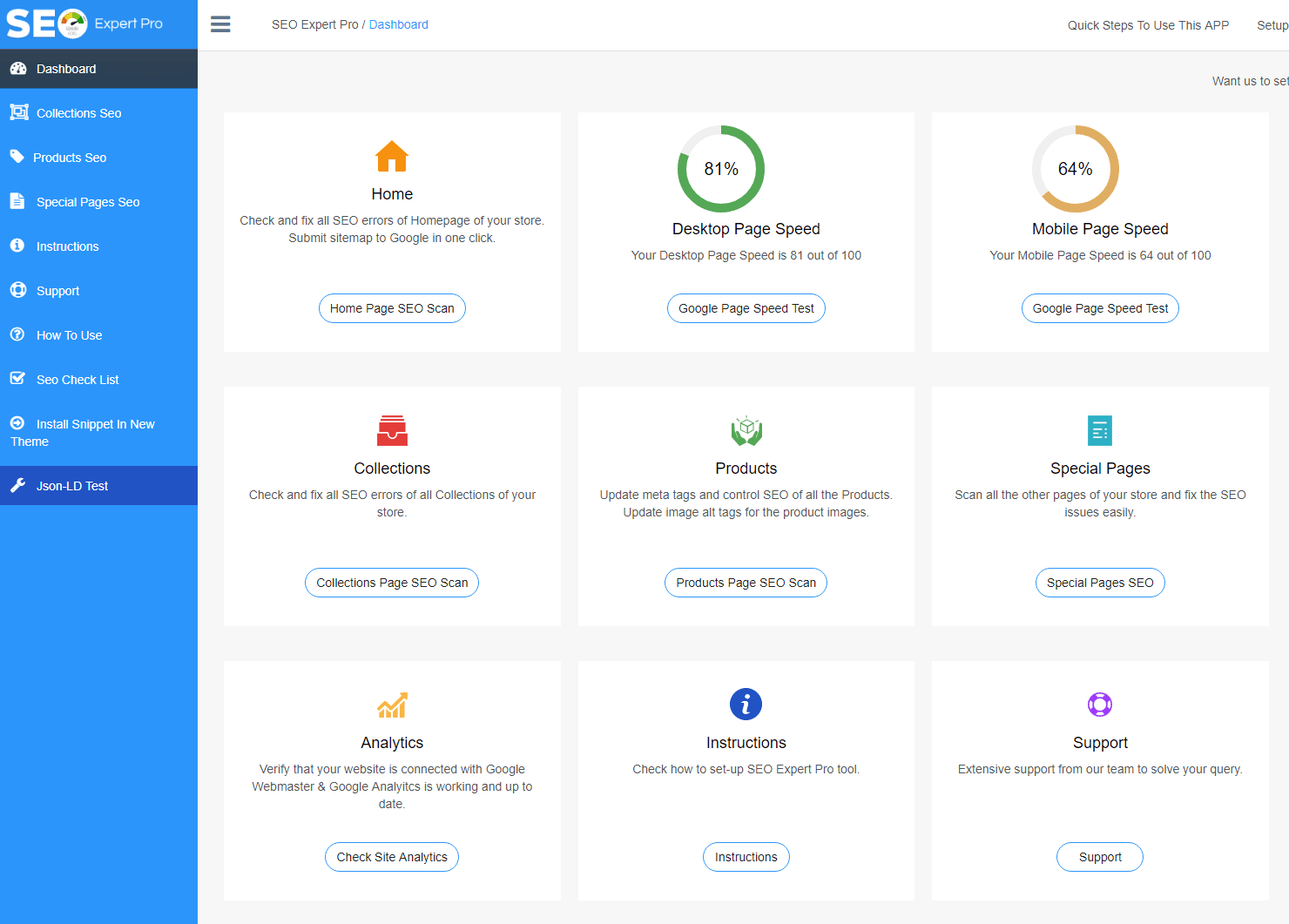 TurboSEO is a Shopify app that will improve your search engine click-through rate. This app is a one-click install, with no code required, that will improve your search engine listings by taking advantage of JSON-LD search presentation technology. You can get this app by paying a one-time fee of $30, a great value that saves you a monthly cost.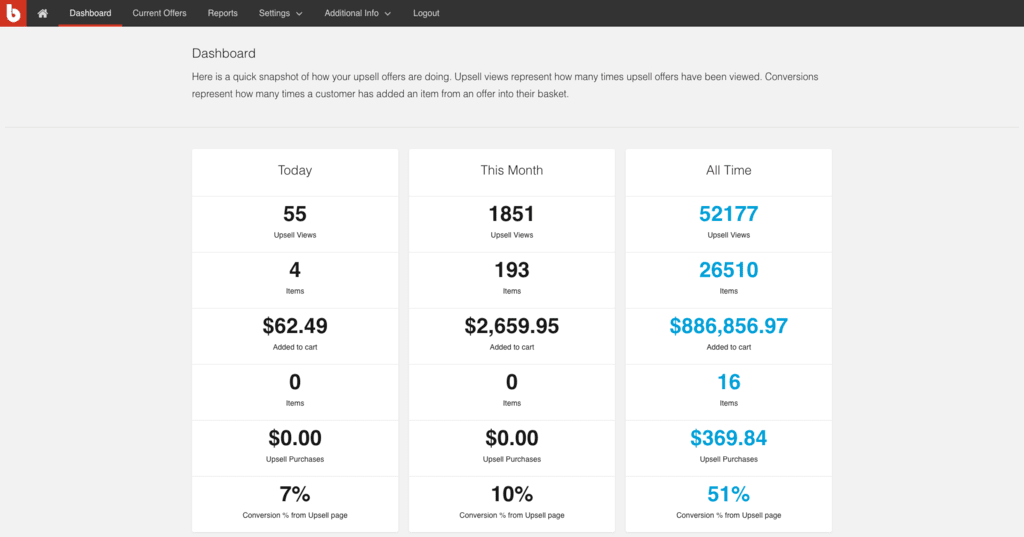 Product Upsell is the #1 most reviewed upsell and cross-selling app on the Shopify app market. There are flexible pricing tiers based on monthly traffic views, plans start at $9.99 and max out at $90 per month. We recommend this app to offer upsells and promote upgrade products to customers based on cart content, total $ in cart, or even a combination of both!

Reminding your audience that the clock is ticking or availability is running out, raises the urgency level and encourages leads to convert. One of the easiest ways to do this in your drop shipping store is to use the app Hurrify. At $6.99, it's one of the simplest ways to add create urgency on your sales pages.
Not everyone who visits your drop shipping store will convert, and with this paid Shopify app, you'll be able to see why. Lucky Orange enables you to watch real recordings of visitors browsing your store to see why they didn't convert. With features such as heatmaps and form analytics, this app eliminates the guesswork of optimizing your site.
What do you think of this list? Did your favorite Shopify app make the cut? With over 1200 apps in the Shopify app store, we couldn't cover them all.
So let us know in the comments what others apps you use for drop shipping that aren't on the list!